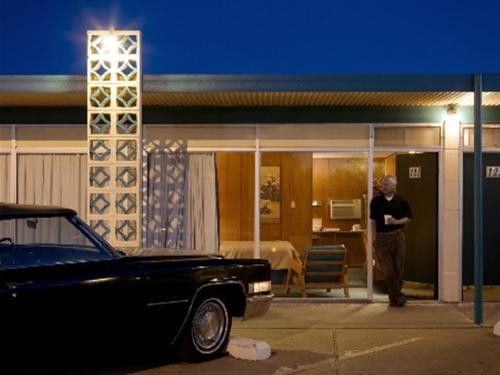 The Historic Route 66 Hotel is probably one of the most distictive mid-century modern (MCM) hotels built along the Route 66 strip. Architecturally designed in the popular International Style that was enormously popular in mid 20th Century America, each room except the suites feature floor to ceiling windows. Just so you know, black-out curtains in each room provide privacy when desired, but can be opened fully if a guest wishes to enjoy the view of the courtyard grounds.
The hotel has been in continuous operation since its completion in 1963 and is one of the very few small mid-century motels that still has a functioning coffee shop. Surrounded by airplanes and aviation themed, a traveler simply cannot miss the Circa Espresso Bar, where many town locals, as well as out-of-towners, meet and enjoy an espressso and a panni.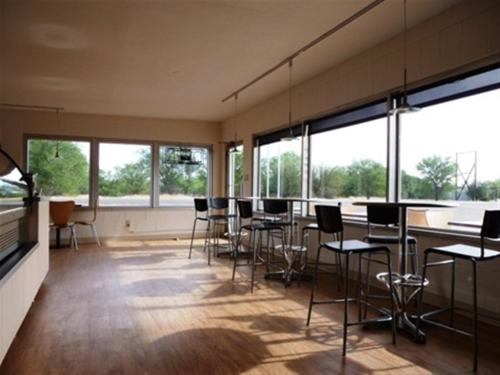 We have strived to keep the motel as pure as economically possible. Sure, it would have been easier and more cost effective initially to replace rather than repair, but tens of thousands of dollars were spent refinishing and remodeling as much of the original furnishings as possible. The character of the motel is the exactly the same as it was when constructed more than a half century ago.
A traveler who is interested in the romance and nostalgia of America's Highway, that is, Route 66, I am confident in claiming that our motel features the most authenticity. You won't find murals or that "tourist trap" atmosphere here. If you have to be told what's authentic through clever marketing, then your going to miss the point.